Splashbacks
by Administrator | post a comment
Ok, time to talk about Splashbacks. 
People have been eschewing tiles and grout for plain glass for years now. 
These simple, yet effective, additions to décor have been a mainstay in Bathrooms for as long as I can remember … and now they're starting to become more popular in kitchens too. 
Why?
Well, we think it's more hygienic for a start. You don't have all those problems with joints and grout, do you? Glass is easy to wipe down and doesn't have as many nook and crannies to collect nasty bacteria and dirt.  So, your glass splashback will be cleaner and more hygienic. 
It'll also date less quickly, we believe anyway.  Tiles, unless they are plain white, can soon start to show their age. Look at all those 70s and 80s kitchens sporting bright colours and clashing pastels! They soon became a bit of an eyesore when the 'cool' 90s arrived and everyone wanted understated black, gray of plain white. 
And that leads to another problem, removing tiles.  How many of us have been redecorating the kitchen, gone to remove a tile and had half the plaster has come off with it?  Fitting a plain glass panel, with mirror brackets means that you can chop and change the style of your splashback whenever the mood takes you – without bringing down half of your wall when you do it. 
Need any more convincing?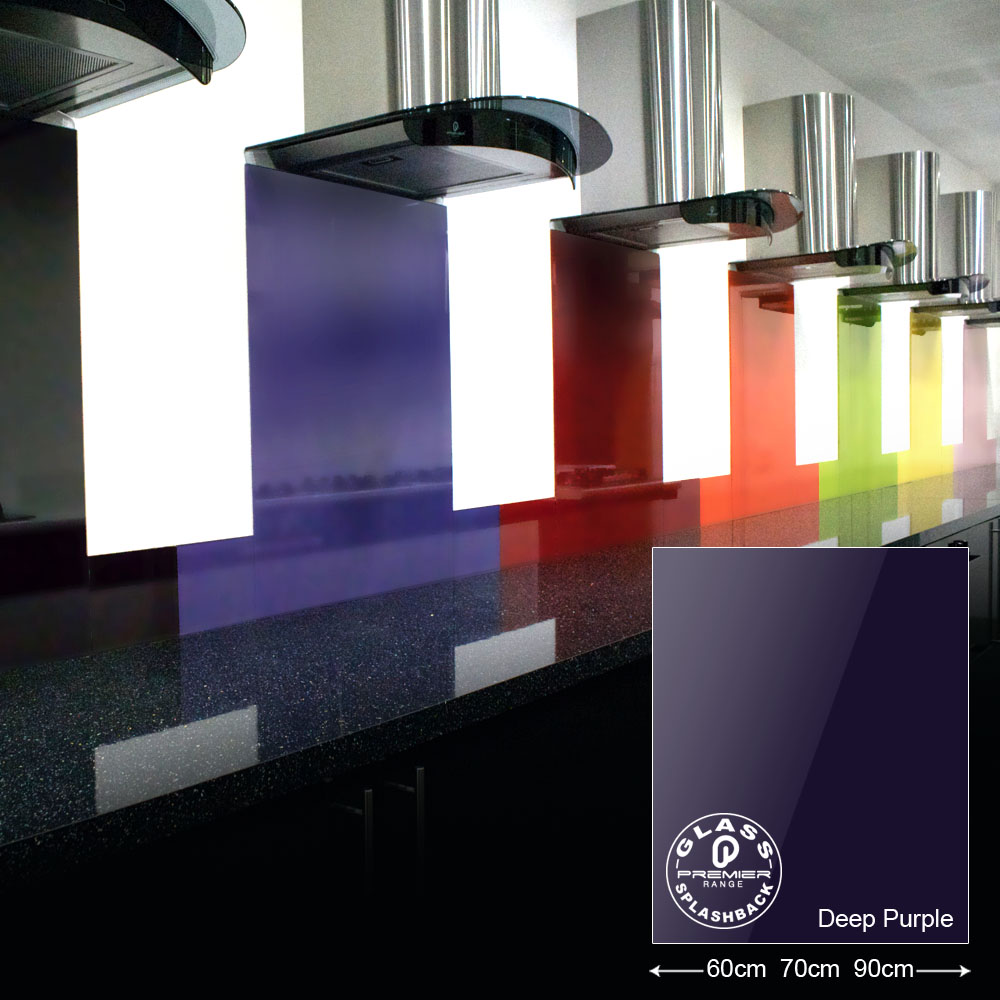 Well, how about the price?  Good quality, classy tiles don't come cheap and, if you spend a lot of money on the tile, you'll probably want them fitted by a professional.  More cost, more hassle, more heartache.  But when it comes to a glass splashback you can pick one up from us for as little a £50 then fit it safely and with minimum fuss.
Plus, when the prices are that good you can afford to change your colour scheme every year – if the mood takes you.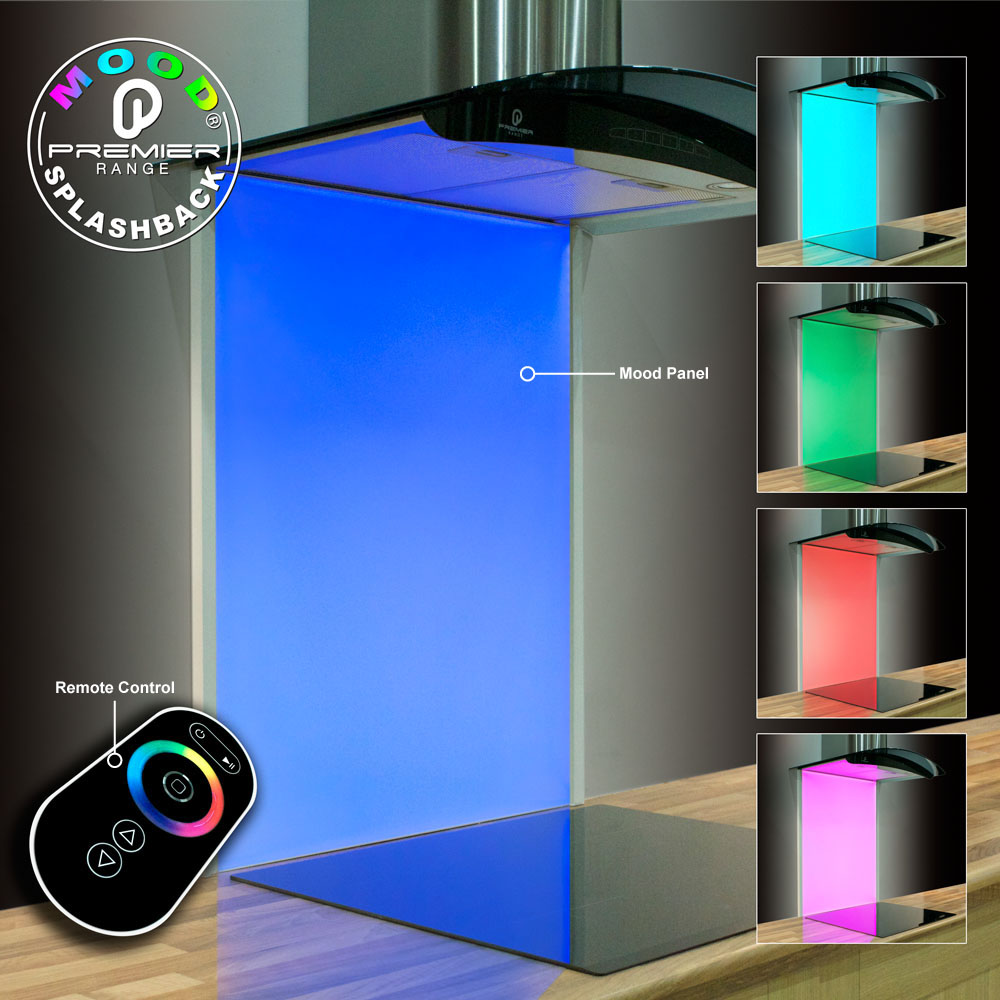 And there's another thing, Mood Splashbacks! A talking feature for any kitchen! It's a glass panel with light shining through it - colours change, patterns change, you name it!That's the kind of thing you'd never get with titles – a kaleidoscope behind the cooker!  Of course, the Mood Splashback can be set to one, solid colour, so you don't have to turn your kitchen into a rave!
In addition to the normal, coloured and Mood Splashbacks, we're also developing some great new technology that'll take choosing a slpashback to a whole new level … but I can't tell you what it is because it's super secret.
Watch this space though ;-)
---