New: Printed Perspex® acrylic bathroom panels from Premier Range
We're proud to introduce a stunning new range of Perspex® acrylic bath panels and shower panels – which includes exclusive photographic and patterned designs that will create a truly unique and eye-catching feature in your bathroom.
Why choose acrylic bath panels? >>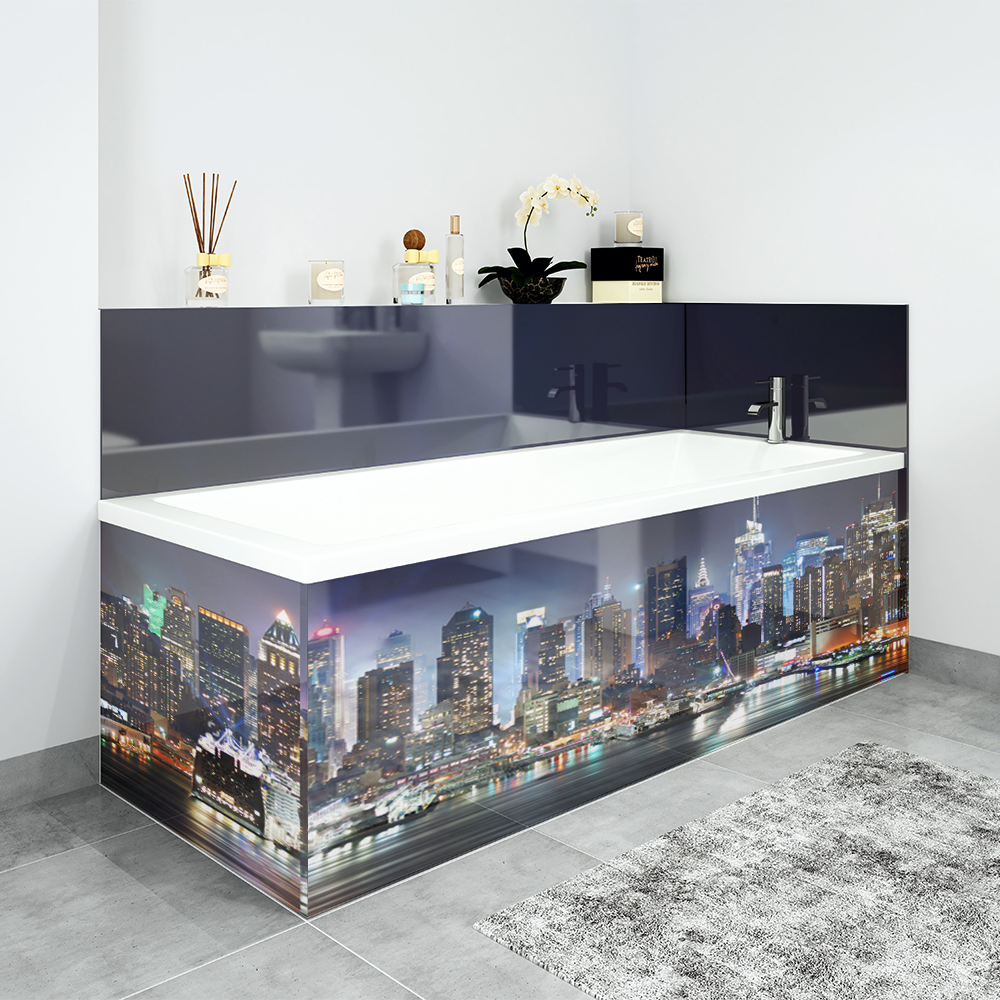 The New York Skyline is one of our most popular acrylic bath panel prints >>
Using state-of-the-art wide format printing technique and exact laser cutting – just like we do on our glass and acrylic splashbacks, we've created a brand new way to make your bath more than just a bath. Now, with a choice of colourful 'high definition' images – from sunsets and skylines to tropical waterfalls and ocean-themed photography – you can turn a standard tub into a designer feature.
Our printed Perspex® acrylic bath panels and shower wall panels can take people anywhere – from a New York to a Caribbean island. Using the latest software, we can design up to three printed panels for a bath using bespoke dimensions to fit our customers' request.
With pattern effect prints such as mosaic tiles and shabby-chic wood also available, you can complement your existing interior with a textured look. We can also print 'Granite' and 'Slate' effect bath panels on our high quality acrylic, so you can achieve that premium look without the expense of buying the actual materials.
How we create our premium panels
By reverse-printing onto Perspex® acrylic, we can make hi-resolution artwork with exceptional sharpness. The acrylic also has the added benefit of protecting the print from wear and tear, fading and water damage.